"Whom of you would like to be up here?" He said after hello… The good news, according to Mauricio Ramos, is that we all could make it: to become a National Geographic's photographer. We are in the Photofest 2015, in Queretaro, Mexico and Mauricio tells us his story.
So, according to Mauricio, we all could do it, but it would take us effort and time "I'm not telling you three weeks o three months or a year". It took Mauricio 12 years, from his first interview where he was told "you are not ready" to his first commission: a single shot supervised by the art director.
Mauricio started as a photographer for Geomundo in the nineties. In 1997 the National Geographic franchise opened in Mexico so he dared to show 20 slides shot in Bolivia; that's when they told it to him:
"Your pictures are beautiful, but they don't tell a story; you are not ready for National Geographic"
Well, then what is required to become a National Geographic photographer besides making beautiful photos, time and dedication?
 
Make it Different
Nowadays everyone can be a photographer. It's true; cameras are affordable, pictures instantaneous, internet is bible and shop window. At the same the world shrinks smaller everyday: everyone knows a second or third language, flights are cheap and travel guides accurate.
The result? Thousands of pretty images of any topic we could possibly think of and most of them will be the same, therefore the Mauricio's first advice is: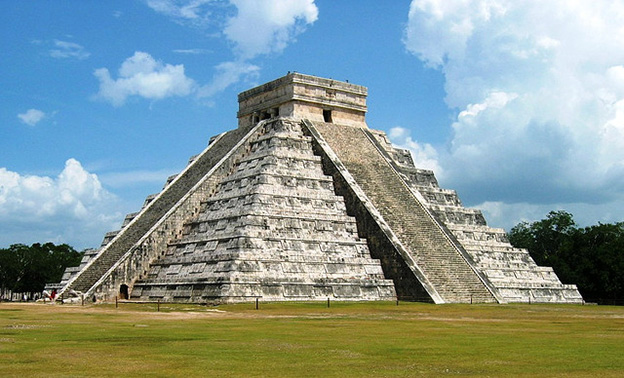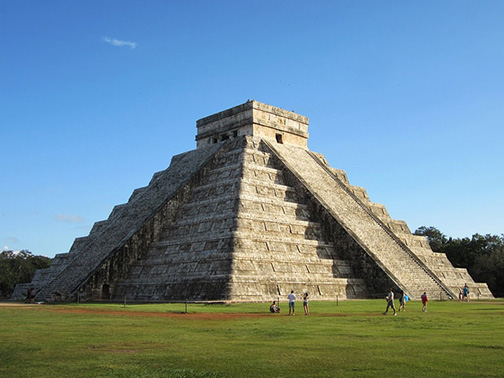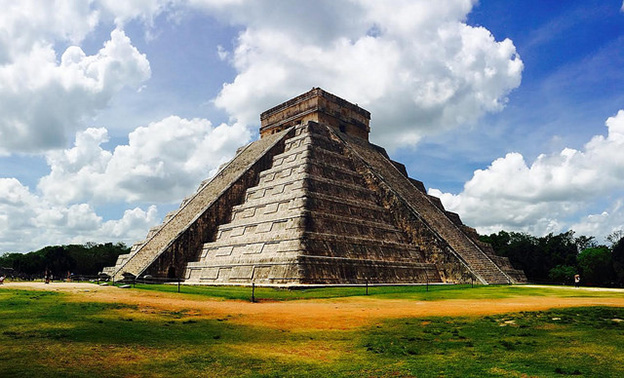 If you ever go to Chichen Itza don't snap this picture!
Crouch, crawl, climb over a roof, wait as many hours as possible, be back over and over again so your pictures can be different and reveal something unseen by others.
 
Do it Right the First Time
The image we are looking for could present itself in the first five minutes but "it could take a year", the crucial thing is that when the opportunity presents you must be prepared to harness it.
Mauricio tells the story of a tiger he had to portrait in Zacango's zoo. He visited the cage where the tiger would be found, studied the scene, wrapped it in black fabric, prepared his lights and a hideout behind the bars.
The day of the picture the tiger showed his face trough the door for a couple of seconds and stepped back to hide. In that very moment Mauricio shot the picture. The result was perfect because Mauricio prepared himself and knew what to do in the moment.

Take your time
Sometimes truth and beauty take their time to reveal.
When photographing a subject in a furtive way, without being noticed, you can picture a moment of pure and perfect reality as prescribed by Henri Cartier-Bresson, but how many images can we make before being noticed? Assuming you were not seen while approaching.
Once the subject notices you "the personality goes away where the camera can't reach it" and it's the photographer's chore to take the time to establish the trust so the personality may flourish again.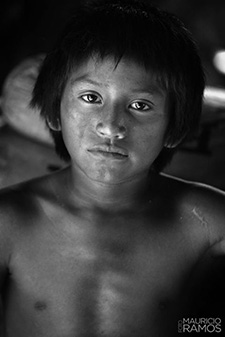 Mauricio's portraits for UNICEF
This method has the advantage of getting to know better your subject thus allowing to you shoot more intimate and revealing images. Mauricio thinks that you always have to get permission to photograph people, although many of us won't agree, asking permission forces you to build a connection.
Even if your subject is a building or a mango, take time to know it and appreciate it: it's angles, the activity around it, it's looks with different lightings, at different hours.


Tell a Story
In the end, the most important and most difficult thing: your images must be "pretty" or "interesting" –of course- but that is useless if a picture can't speak about anything. A story may be simple or complex but we must ask ourselves while working:
Who is the subject? What is happening to him? What occupies him? What's he feeling? Where does he come from? Where is he going?
"Sometimes I must tell the story in one image, what happened?"
The more details and emotions an image can reveal the stronger it will be to the point where a single image can tell a whole story although it is more common to rely in an essay or collection.
 
Yes! I Have to Work!
Mauricio started his career around 1994 and when he had a shot at National Geographic he was rejected because "he was not ready". Instead of giving up to do wedding photography as a business Mauricio took the challenge personally and persisted for twelve years until he achieved his goal.
"I'm still waiting for my ticket to go and photograph gorillas in Congo"
Mauricio Ramos
Adventure and documentary photographer. National Geographic en Español collaborator.
Facebook
500px
Biography
 
Thumbnail image by Zack Dischner